Victorian
Epergne vase with a stand formed as a fawn. The piece stands a total of 9.5" in height with a Jack in the Pulpit cranberry vase to the rear of the fawn. The fawn has lost the left hind leg although this is not apparent at first glance. There is no maker's mark.
£60
Victorian
Silver-plated table centrepiece with pierced tapering vase, acanthus leaf moulded decoration on four scroll feet, converted to lamp.
£85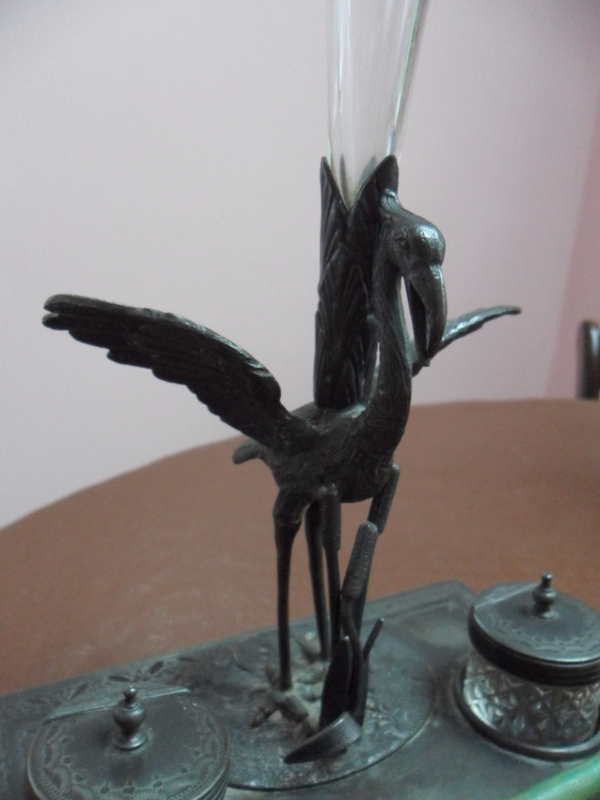 Victorian
Pewter inkstand by James Deakin & Sons. Full marks to base. The removable original inkwells have hinged tops and are both undamaged. There is a fluted crystal epergne trumpet, featuring twelve folds, behind the bird figure and the catalogue number is S5808. Figure stands 11" in height to top of flute.
£110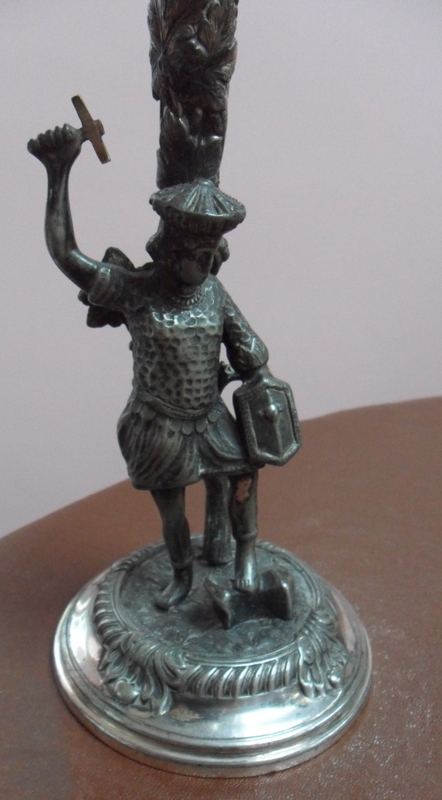 Victorian Figural epergne vase formed as a Scott type character. The figure is resting his foot on an anvil and carrying a cross in his raised right hand and a shield in his left. The etched trumpet has a flower design and features a finely fluted rim
£40
Early C20th stand with later ice bucket.
Cut crystal twin scroll handled ice bucket on a James Dixon early C20th EPBM stand.
SOLD
Mid C20th
Edinburgh Crystal large storm lantern mounted on a brass candle holder base. The item measures a total of 11" with the lantern being 9" in height with a 5¼" diameter faceted rim. Lovely ring to the crystal vase.
SOLD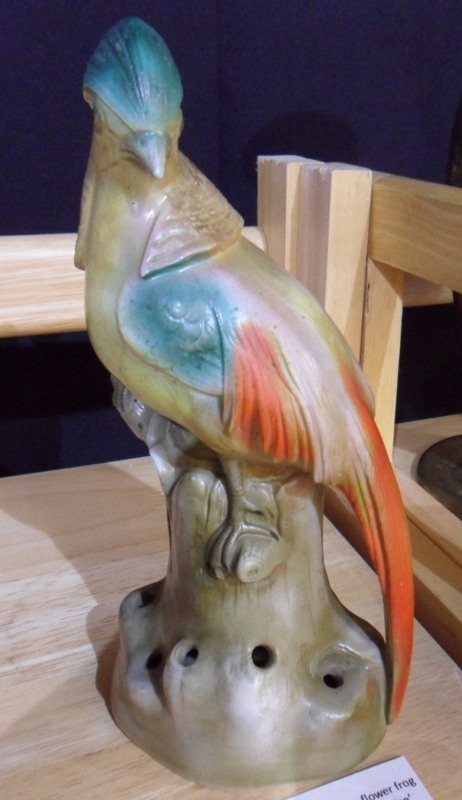 Victorian
Scarce, 'Bird of Paradise' flower frog. There are holes around the base of the model (formed as a tree stump) allowing for nine flower stalks to be inserted There is no damage to the piece.
£25
Mid –late C20th

Mercedes clock in porcelain case with cherubs and flower decoration. Original mechanical movement, working.

£30

Victorian
Ruby flash baluster vase, mounted on a wooden plinth. Crosshatching and hob stars to baluster, with a flared leaf neck.
£35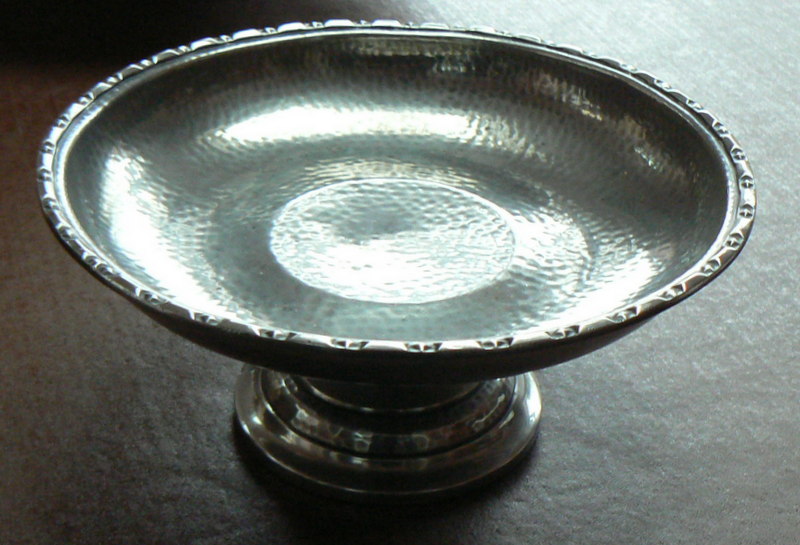 Early-mid C20th
George Lee (Sheffield) `My Lady' pewter pedestal bowl. 93/4" diameter with a planished finish.
£25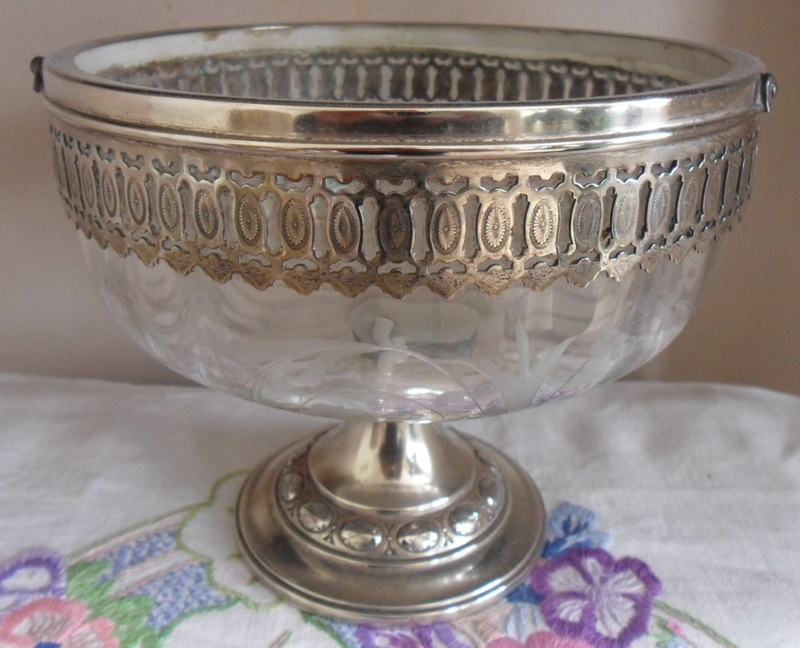 Late Victorian/early Edwardian
WMF table centerpiece. Silver-plate pedestal with etched glass bowl. Marks to base dating 1880-1918
£50
Early C20th
Silver-plate pin dish. Centre stamp with royal head. Possibly George V, Edward VII or German Battenburg family.
£1